About Me
I remember the day August 25, 1991 like no other. It was a warm calm day nothing odd just another summer day. I was seven at the time. Without warning a wild storm came in. I always knew where to go if it ever became a tornado but never thought the day would come that I needed to go there. So as the storm grew and got closer my parents took me to the barn where we had a cement basement area kinda like a shelter. They told me they had to get a few things and that they would be right back. But I never saw them again.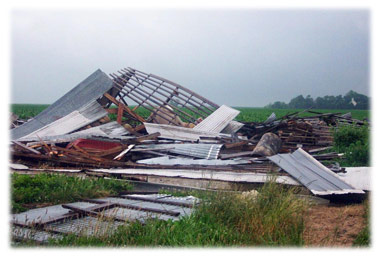 To afraid to ever come out I stayed in the barn. We had a few animals chickens, goats, sheep and some cows. My family had just got the animals food stored in the barn for the winter months since the fall was here and the cold months were coming. I never saw the cows after the storm hit but thought they must be out there with my parents. I stayed in the barns for months eating raw eggs from the chickens and drinking the goats milk. I spent time making up games to play.
Months later I heard noise outside almost like dads old tractor. The side was ripped open and a couple appeared. They were as shocked to see me as I was of them. They claimed they lived here and wondered were I had came from. I knew this was not my parents. They said they would help search for them and I could stay with them until I found them. This new couple took me in and housed and fed me. I had to do chores around the house but they would continue to help me find my mom and dad. I never went to school there was to much to do around the farm. I leanered from reading farm supplies and the sides of the trucks that use to come.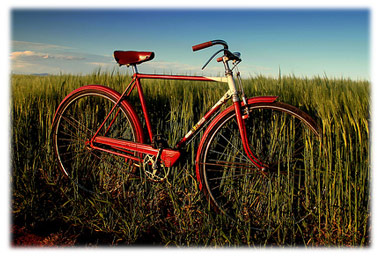 Every day I was given an apple as a treat. Apples were so good! And they all came with seeds. I took the seeds and planted them at the back of the farm. My trees grew and grew and one day started making apples. These were the best apples ever. I started asking the local farmers that came by and the delivery men if they wanted to buy one of my apples. I even use to walk in to town and sold some there but only if I thought I might sell alot. It took a long time to walk into town. I sold them for 10 cents each.
I kept planting more trees as people started buying my apples. I remember the day I had saved up enough money for a bike. I got a red bike since the red apples helped pay for my bike. But it was almost winter so I wouldn't enjoy my new bike until next year. I also had to explain how I got the money. The family that took me in was starting to become my new family and I saw them as my new mom and dad. The next year I had planted so many apple trees that I was filling basket by the basket of apples. I also was selling more too. My dad helped me out with my apple business by taking two old egg baskets and welding them on my bike. Now I could get to town twice as fast as walking with my bike and take 10x the apples with my new baskets.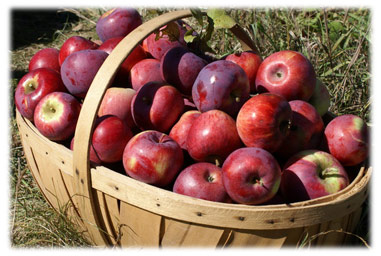 Things were great the next few years and thats when I knew I had an apple empire. I saved up my money and bought my first tractor for the farm chores I had to do. This was a tough tractor and I souped up this tractor with rims and a stereo. The paint job on this thing even scared the scarecrows. After I rebuild the engine in this monster I had to remove the slowmoving vehicle sign because this thing was fast.
Years have passed since those days and I now currently work on and operate my own dairy farm. Complete with milking station and crop operations. I also spend alot of my free time visiting the city. I have several photos and videos from last years adventures I can share with you. The people I met and the sights I saw have inspired me to create this website to allow others to follow along with my city adventures. I got some help to set things up and have been told to help keep my site free I had to have some advertising on it. But I also have my twitter, facebook and youtube channel on the site available for you to begin to follow along