This is a photo from the streets of Toronto.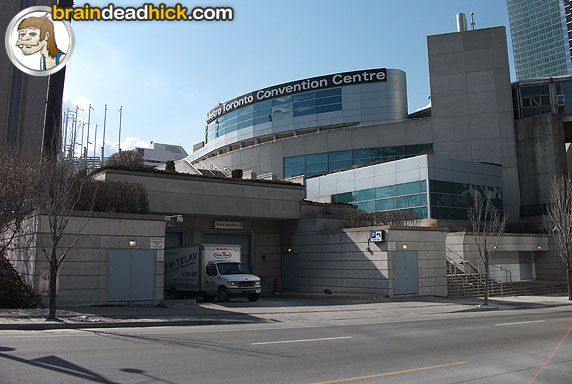 Metro Toronto Convention Centre located in Downtown Toronto, Ontario at 255 Front Street West, has 600,000 square feet (56,000 m2) of space. The convention centre was completed in October 1984 and is home to the 1330-seat John Bassett Theatre.
This was taken with my new camera.