These are some photos from the Blue Jays 2011 home opener on Friday April 1, 2011.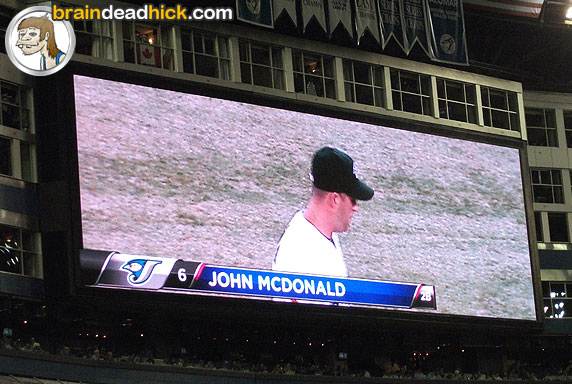 John McDonald came into the game.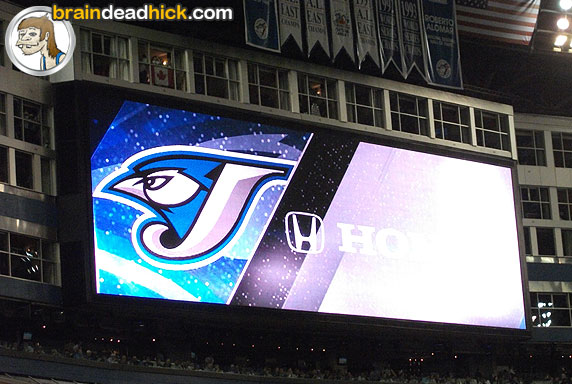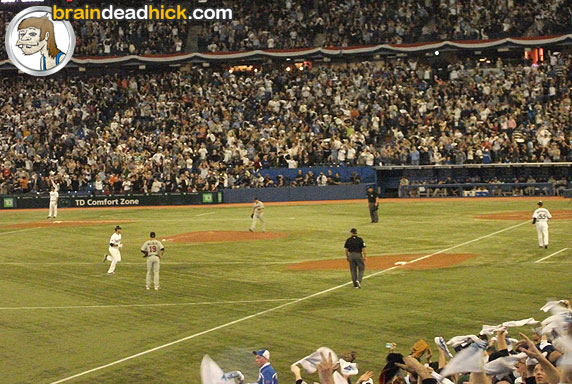 Arencibia homered to right.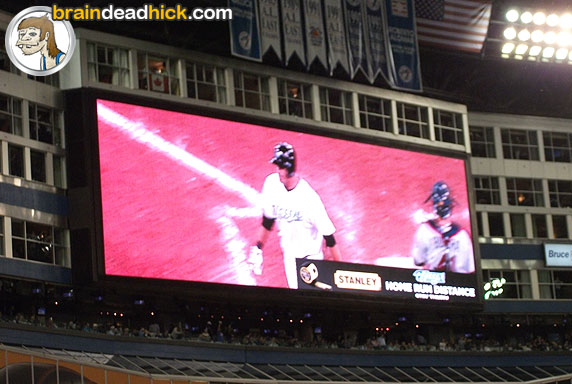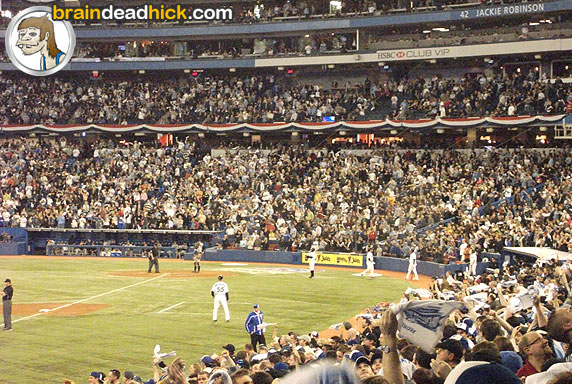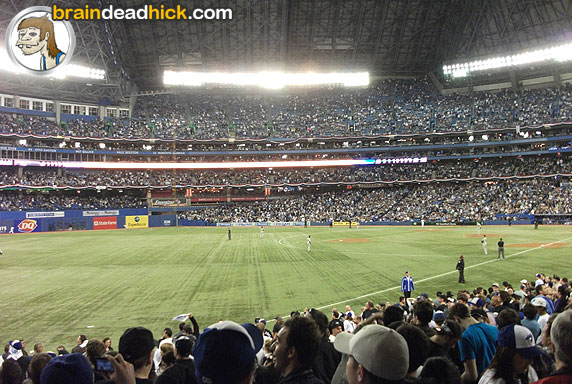 The crowd begins to get loud and crazy again.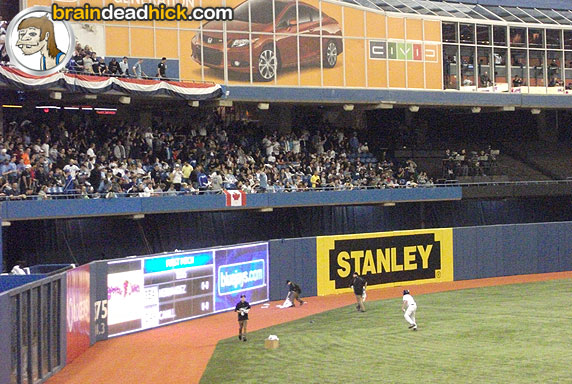 Even the box was thrown down from above.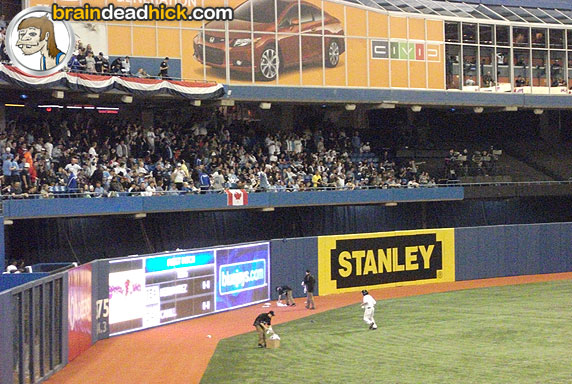 It looks like that box thrown down turned out to be a help to gather these items up.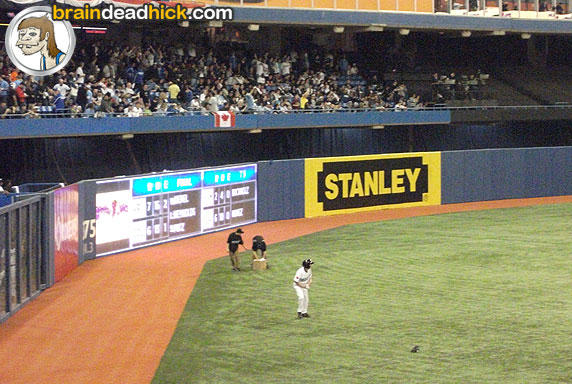 As fast as they gathered up things more came down from above.
These were taken with my new camera.