This is a photo from last week. Meditating frog statue in the window of a store in downtown Toronto.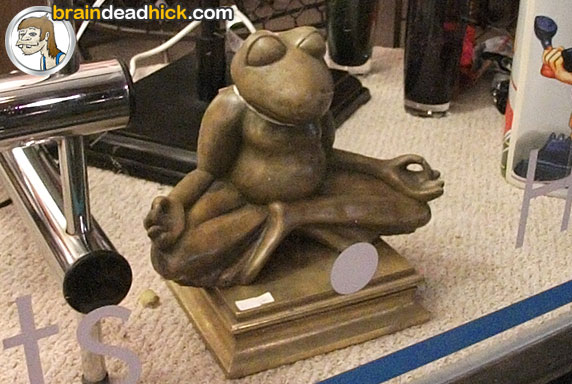 It makes me laugh every time I see this. I would buy this just for how much it would cheer me up each day. That smile would last a while if you saw this before leaving for your day.
This was taken with my new camera.