These are photos from the Air Canada Centre in March 2010. The Boston Bruins vs Toronto Maple Leafs hockey game. Boston is in Toronto January 3rd and it should be a good game.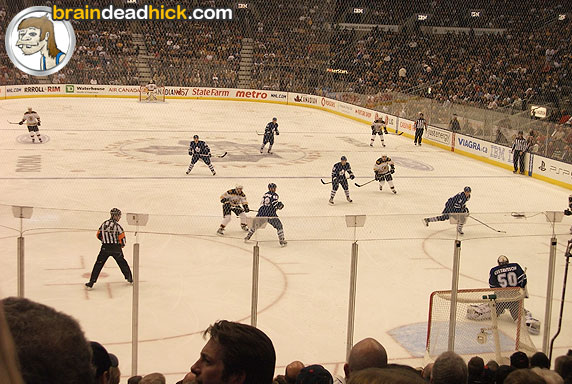 Toronto goalie makes a save.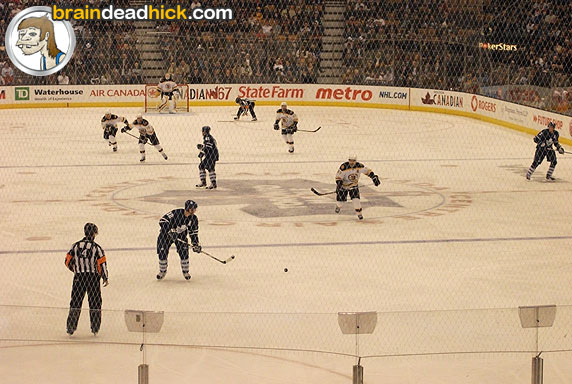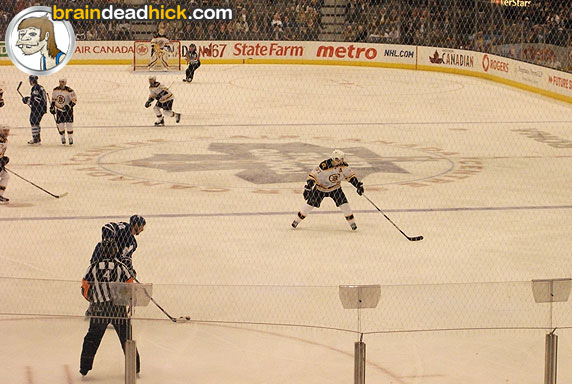 Boston Bruin player keeping Toronto back.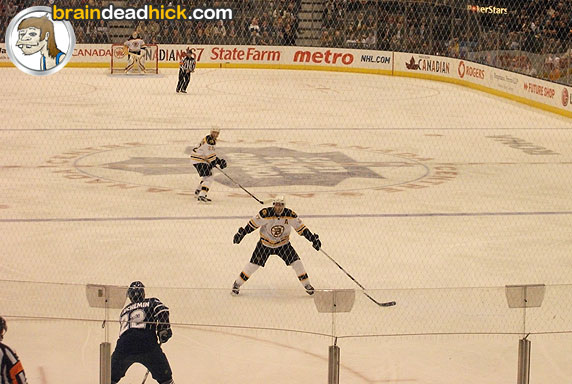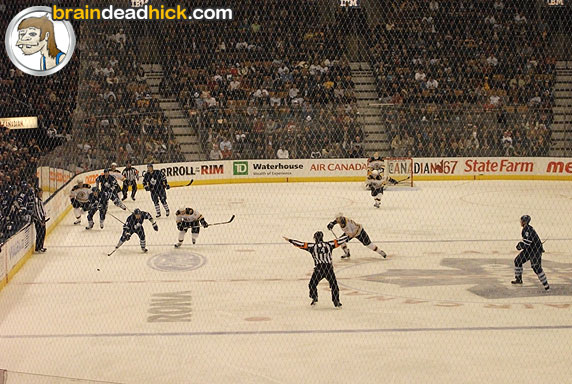 Toronto tries to break free and go down the ice but are quickly stopped by the Bruins.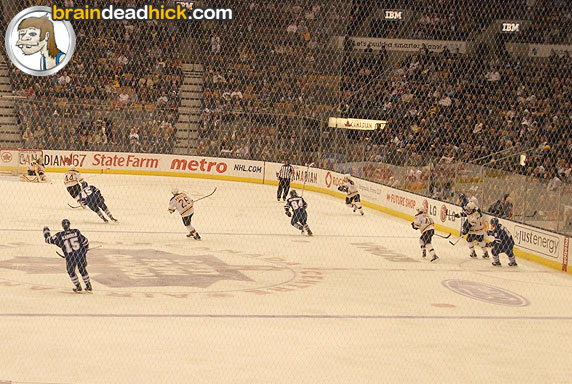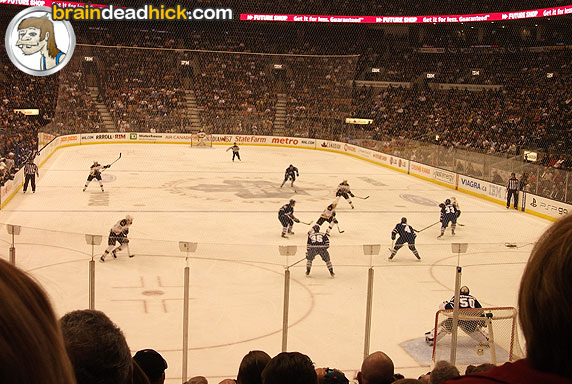 Boston takes a shot on goal.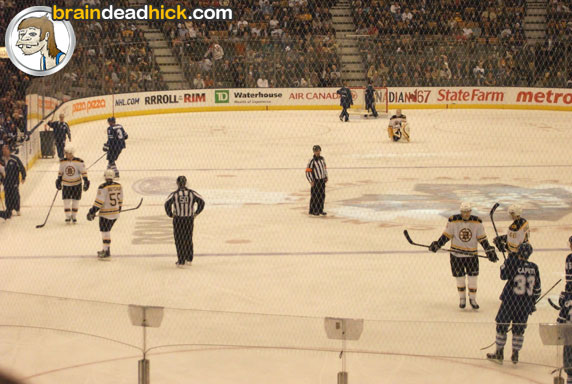 Toronto ice crew comes out to fix the ice.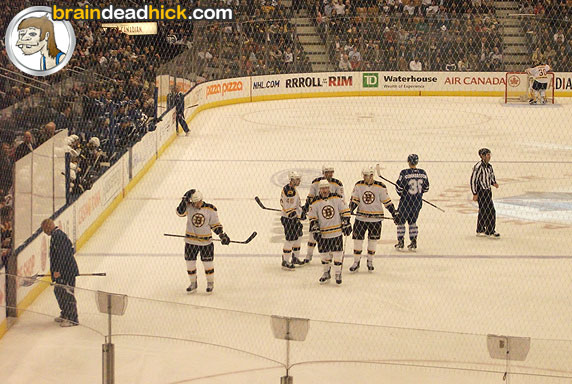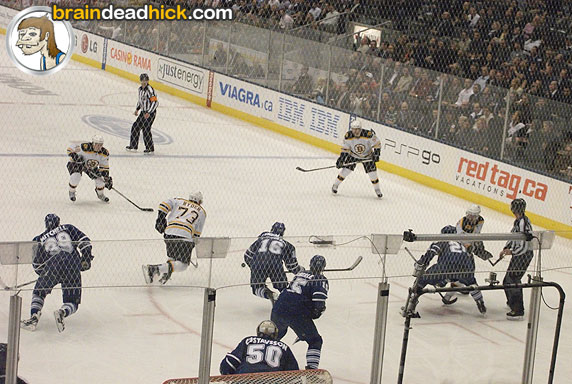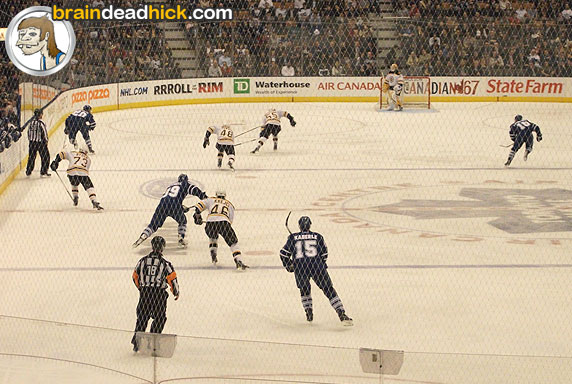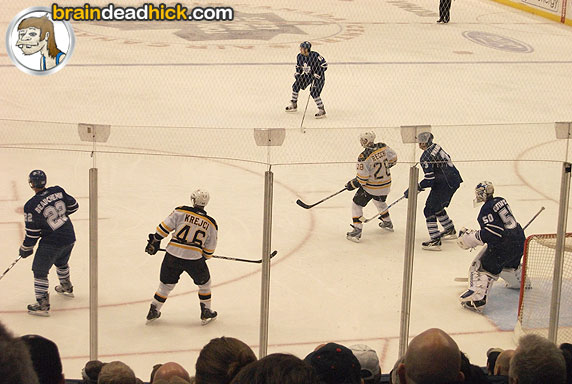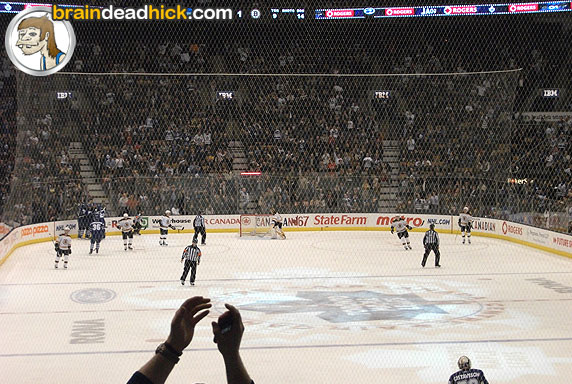 Toronto goal.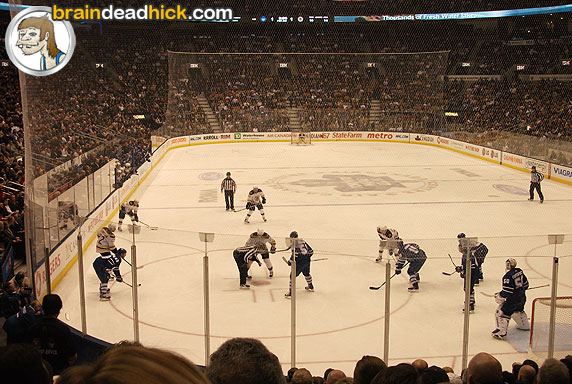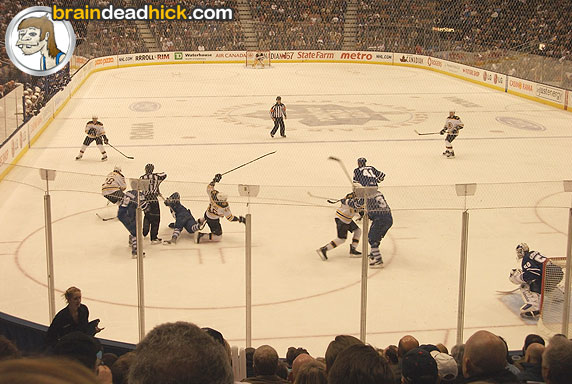 Both players go down during the faceoff.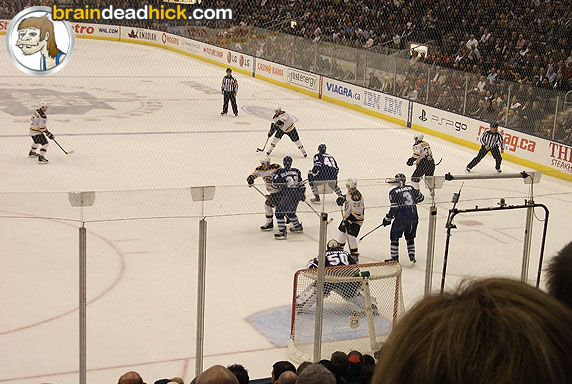 Boston goal.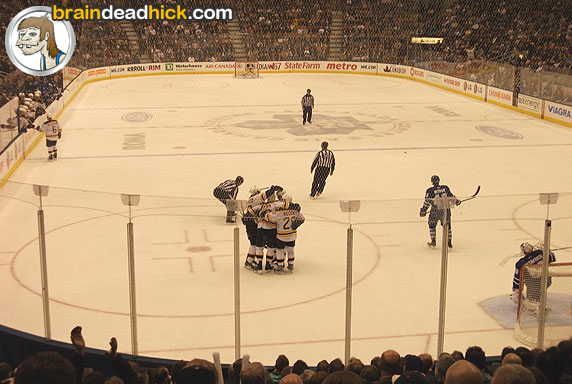 These were taken with my new camera.