These are some photos from the New York Yankees baseball game on Wednesay September 29, 2010. This is during during the game at Rogers Centre. New York Yankees lose to Toronto Blue Jays and manager Cito Gaston in his home finale.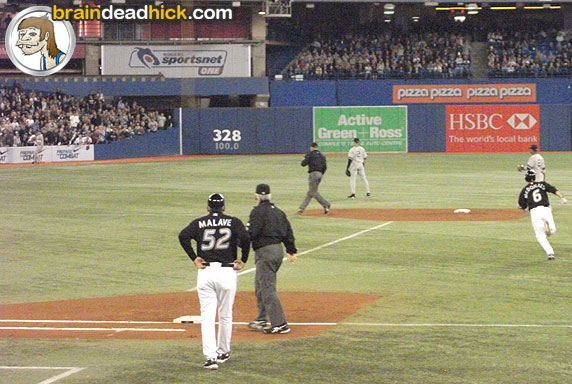 John McDonald doubled to shallow left.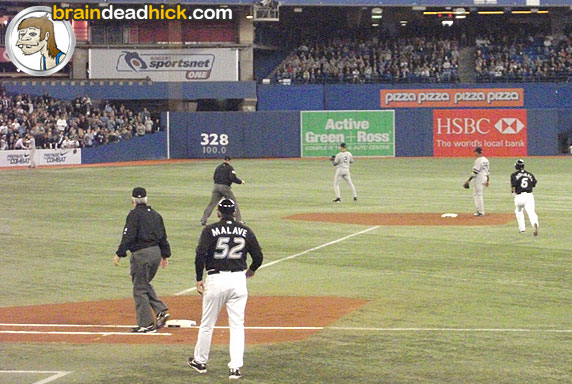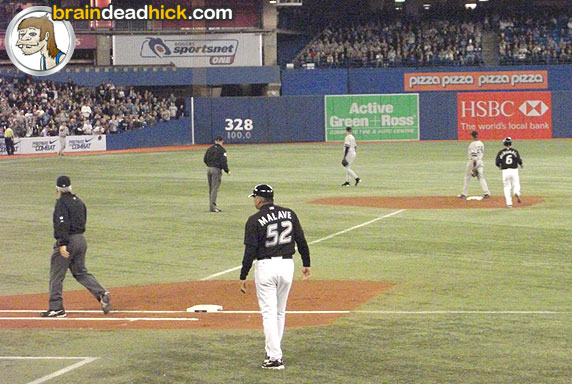 Later he went to third on a wild pitch.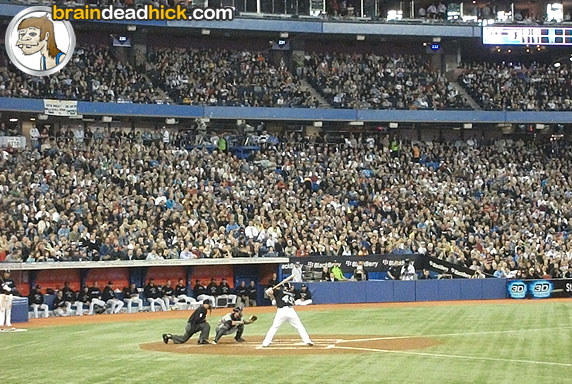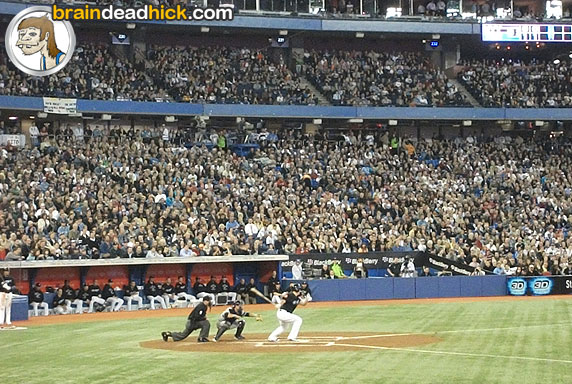 Travis Snider singled to shallow left, John McDonald scored.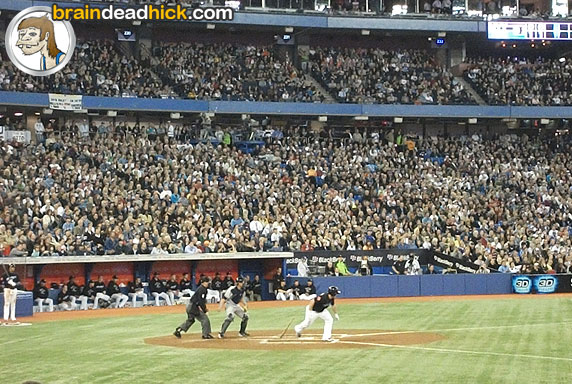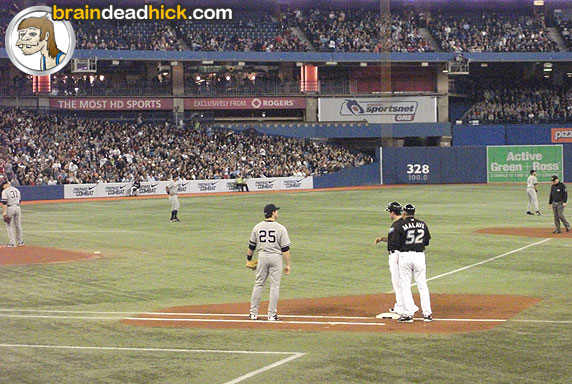 Travis Snider at first base.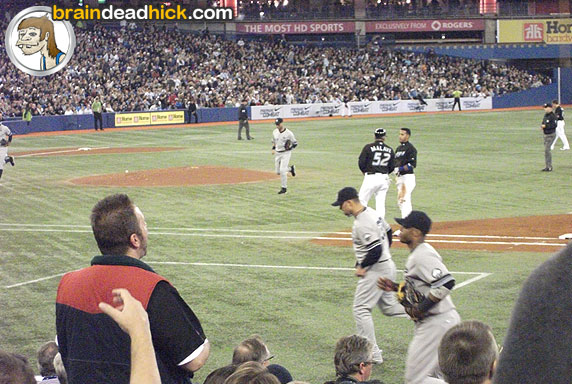 the final out happened and New York came in to bat.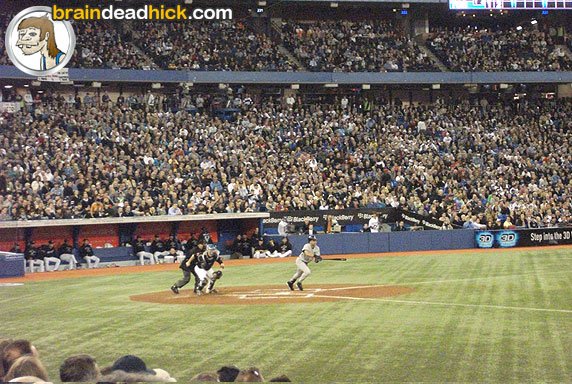 New York starting batting.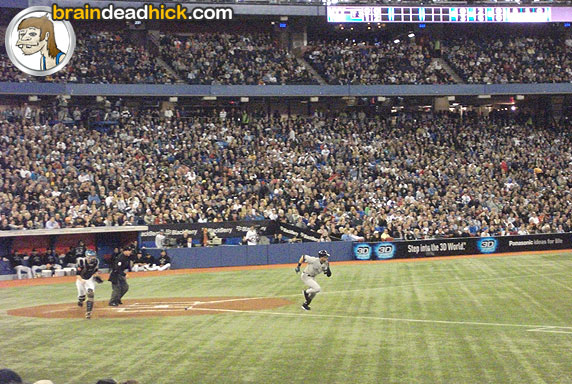 a single.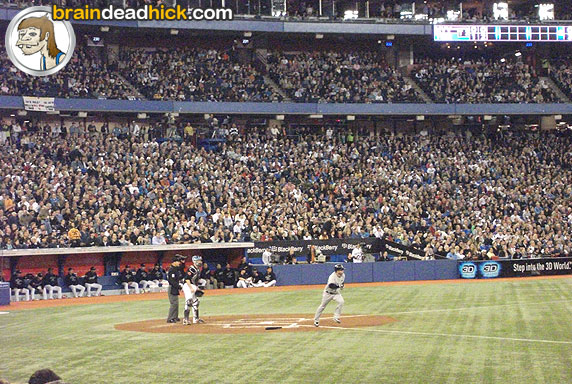 Their team was getting some hits.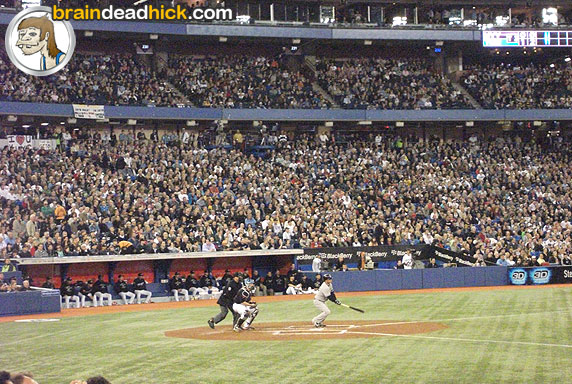 Another single.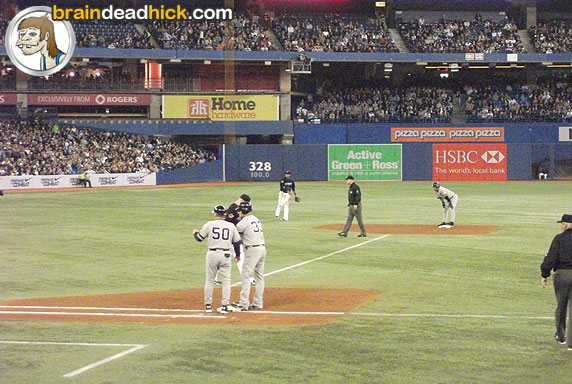 New Yorks base coach giving some advice.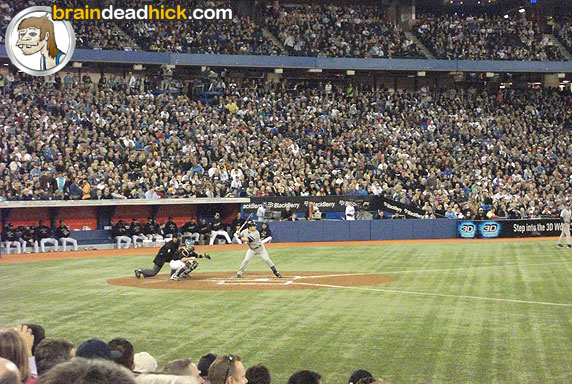 Mark Teixeira batting.
Mark Teixeira grounded into fielder's choice, Derek Jeter out at third, Nick Swisher to second.
These were taken with my new camera.