These are some photos from last year. This is the Cow and Pickle Restaurant located at the corner of Parliament St. and Dundas St.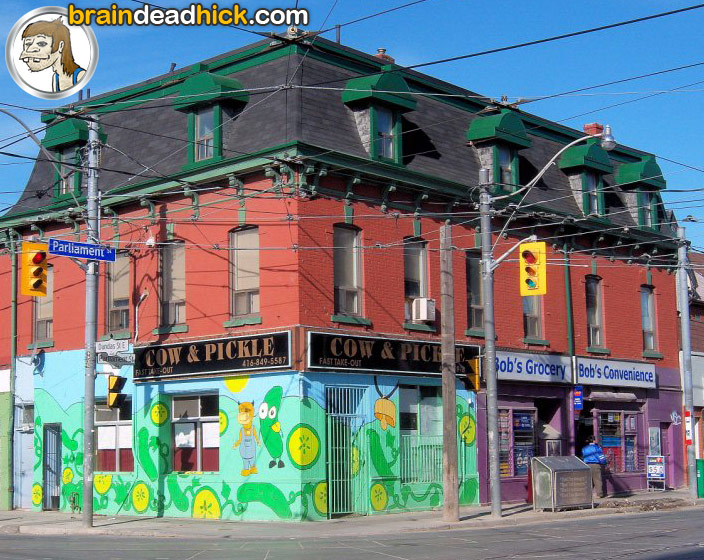 The restaurant is based on a fast food theme.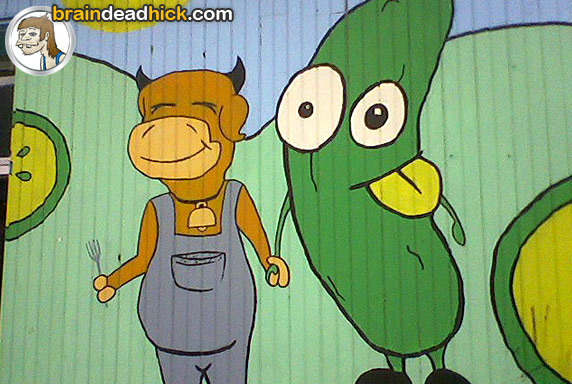 Great food, fast service, and for some reason, they have a picture of a giant pickle and a cow holding hands painted on their wall.
These were taken with my cell phone so the quality is not the best.