These are some photos from last year. This is the Minnesota Twins game at Rogers Centre.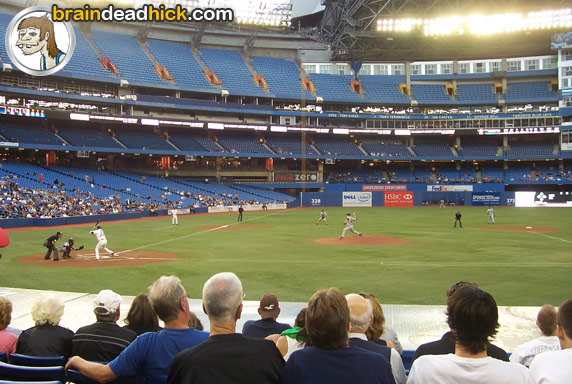 Pavano did not allow a hit over the rest of his outing. He retired nine of the next 10 batters he faced and delivered the type of performance the Twins were looking for when they acquired the veteran pitcher.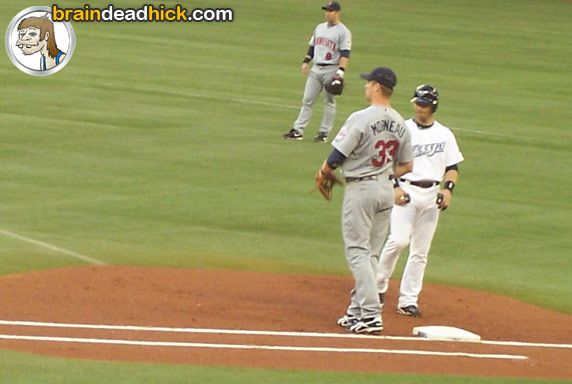 Morneau drilled the first pitch from Halladay deep into the seats in right-center field to give Minnesota its first lead, 2-1. It was also the first baseman's 30th home run of the season and his 100th RBI, and snapped his streak of 51 at-bats without a homer.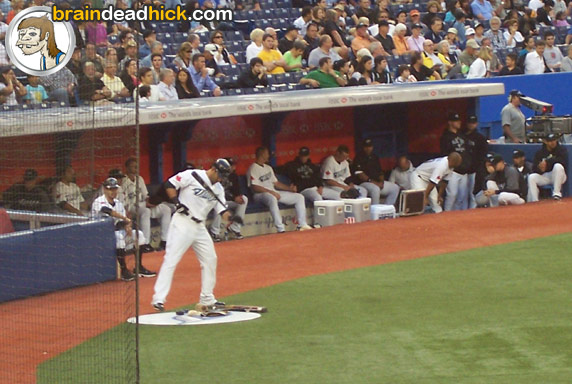 Blue Jays dugout.
These were taken with my old camera.